The Foothills Philharmonic Men's Chorus (originally the Okotoks Men's Chorus) was founded in 2005 as a small group of men who just loved to sing! The were brought together through the inspiration and efforts of Phillip Pack (director 2005-2007), saw many great seasons with Tim Korthuis (2007-2020), and is currently directed by Heather Haaland.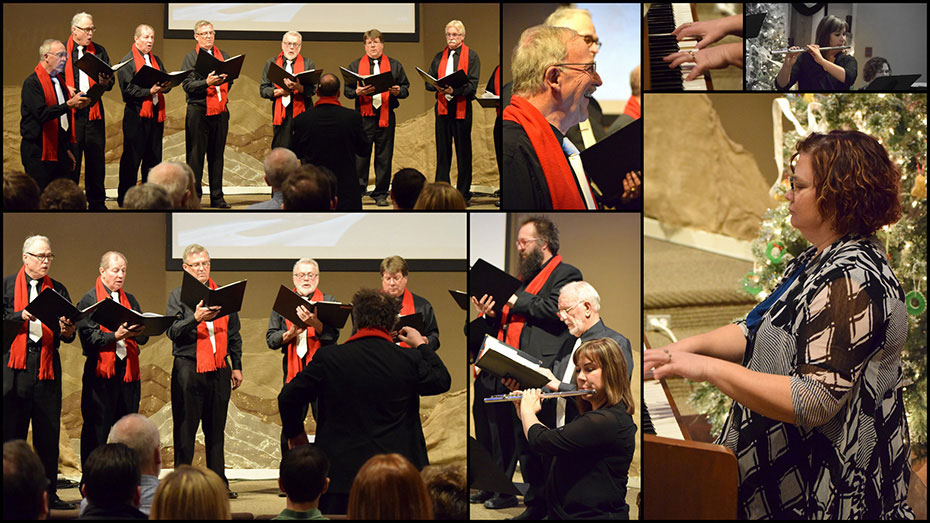 They have grown in number and skill, performing before a variety of audiences both locally and provincially. They present a very diverse repertoire, that includes sacred, classic, folk and popular music, as well as performing in several languages (Italian, Latin, French, German, Korean, Croatian, and more). The Men's Chorus is fortunate to have an enthusiastic and dedicated director in Heather Haaland. The Men's Chorus regularly supports local performers by collaborating with schools, as well as local solo artists and artistic groups such as the Alberta Dance Academy.
The Men's Chorus loves to have fun, to laugh, to challenge themselves and loves to give back to their community through fundraising and the Arts. Men of all ages are invited to join the group each season — come join the Foothills Philharmonic Men's Chorus!