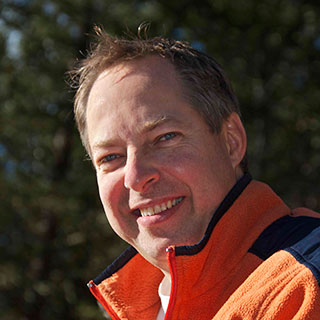 Terry was raised in a musical family, and can't recall a time when he wasn't playing or singing. He began composing at age 11, received the school's music award on graduation from high school, and became a voice major in the music program at Humber College in Toronto, where he focused on composition, arranging and orchestration. Music became a fundamental part of his career, founding a small jingle writing company, turned advertising agency, and then upon completion of his Masters in Theology, became worship pastor to 2 large Canadian churches. Over these years Terry has led and conducted multiple ensembles, choirs, pop horn sections, big bands and church orchestras. He is an accomplished singer, guitar player, sometimes violinist and retired trumpet player.
Samples of Terry's contemporary compositions can be found on iTunes, GooglePlay and most digital media sources by searching for "Terry B Lee".
He is thrilled in this next chapter to join the Foothills Philharmonic Society in the development of the newly forming Foothills Philharmonic Orchestra, as Conductor & Artistic Director.